I AM..|Freelance Blogger |Lover and performer of Spoken word .|First Lady |love bound .|.what I lack in perfection, God makes up for in love.
Latest posts by Patsy Mugabi (see all)
Catch up with the first part here. For this part I would like to introduce a phenomenal female and lady of virtue, Ms.Irene Mutuzo.
In her own words;
My name is Mutuzo Irene Esther some people know me as Noisey. I love words and believe they can make or break anyone or anything. I choose to use words to build and inspire people through poetry. When am not whipping together some words, you will find me behind my work desk doing Public Relations Work 😊
To get to see her work, you can get her on Facebook as Mutuzo Irene Esther .On Twitter as @Noisey_I
The work of our hands,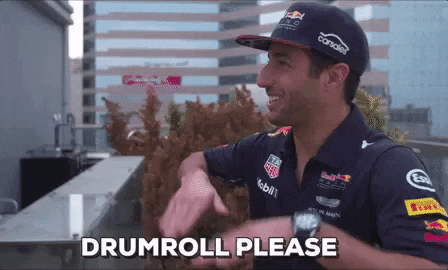 The Year 2030
PATSY'S LINES
In the year 2030,
Many things will have changed,
Except for one
I will still be on my journey
Of becoming
I'll probably still be
Living like everyday like its National youth day
But before 2030
Is the year 2029
An odd year
Like many more years from now
That present
So many imaginable things
Some magical,
Others mystical,
All highlighted by confusion
That find a home
for themselves in my mind
Where the ghosts of my past poor choices haunt me
when I am not
Walking down memory lane with my mother,
Whose wealth of experience on enjoying youth was nothing like we have it today.
 Like the Nile,nostalgia flows through her speech fused with innocent confusion that covers her eyes like a blanket
That neatly tucks my mind  into her conversation riddled with  humble lessons she too learned on her journey of becoming
I try to pay attention…
IRENE'S WORDS
I remember what freedom felt like
I remember what the ground felt like
Before I clad this golden ring around my promise finger.
After my youth
I remember what pure love felt like
When I met your father
When I bore you
I remember what culture meant and how I enjoyed

upholding it
What respect felt like, what true feminism felt like
Beauty, strength and selflessness all in one…
But when I look at you my daughter:
A deep sense of sadness clouds my mind
I fear for your generation
That proudly sings the
'All men are trash, All men are dogs' anthem
I fear for you because you confuse sexual exploration to be freedom.
Woe unto you because you think you are strong, independent  black women
Yet chained in every sense from body to soul.
I fear for you my child-youthfulness in 2030 may be an absolute disaster.
PATSY'S LINES
She speaks with volume of the sun,
In bright tones of hope
As the reality of her youth dawns on me
As a beautiful combination of
Love,Freedom and a revolution
How then could  not see brighter days for a youth tramautised era such as now?
As we embark on our journeys
Of becoming
She prays that
We'll define our worth
And never let others measure it if they cannot  even behold their own
That we too convinced as youth in 2030 can also successfully experiment on wrapping their body culture and values with respect
And find ourselves  before you begin reaping what you sowed in our tender youth days
She warns us
Being a Strong, black woman in every sense.
will not be easy
Because
That's not the kind of word used to describe warriors and conquerors
Not then nor now
Not even in 2030
Or after that
Mama says,
So  i pay attention,
I listen carefully…
The fetaured photos were taken at Karura Forest, In Nairobi Kenya bySimon (Pumpum),  Vincent Owino and yours truly.The models are good friends that made the shoot possible,Thank you L&T
Blessings and Bliss.
I am also curious to know what would you think if the future were female?
You are cordially invited to join in this conversation. Comment below