Mukandi Siame believes that words are life. This is a belief she carries as a social worker- psychologist, entrepreneur, writer, communications specialist, daughter, sister, friend and professional pet owner. Kandi's Notes is her way of speaking life into the world.
In 2016, she received a Zambian Women Writers' Award. Mukandi has made appearances in The Educator, Agropro Magazine and Nkwazi Inflight Magazine. She is a member of the Reinventing Democracy Children's Initiative,
Latest posts by Mukandi Siame (see all)
Previously on Millennial Story here
Stripped
"Having sex with another person isn't cheating. Developing real emotion is infidelity. So as much as I like this with you, I would never leave my girlfriend."
"Nobody is expecting you to."
'We are just talking. We are just friends.'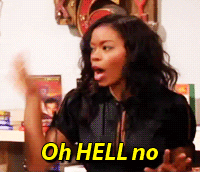 The unspoken thought became a mantra I repeated to keep my head in the game.
Secrets were shared ripping apart normalcy . Every YouTube video watched in vain, every phrase learned before I met him suddenly developed a purpose. In the side lines I was forming into a woman that was exactly like him. It was too early to say that I was made for him so we basked in the unlikely chance that two perfectly compatible people would meet.
 They: word origin: Norse, Middle English. Nominative pronoun use as a collective for he, she. Also the underground society that decides norms and acceptable behaviour. Also related to the Who that let the dogs out.
Excessive
They say that a lady must never be excessive – any excess in laughter, inquisition and appetite is frowned upon. They sit in high chairs looking down on all that are too eager, too open and up front. They churn out bulletins about giving it up on the first date, driving too fast or paying on dates. They should release encyclopedias because they clearly have a lot to say about everything.
I was raised on their principles, theories and constructs. Everything that mattered went through a sieve to measure my worth through the eyes of They. With the inevitable dead end known, my interactions with The Idiot escaped the sieve of They. I was carefree enough to strip, not just my clothes but my walls, my beliefs and assumptions.
I told him my secrets, the kind I was sure would send him running, he ran towards me instead of away from me.
While he wasn't real, I was safe. Everything I held dear was intact even when I showed him all of it.
We created our own world with a currency of closeness. The plan was to spend all our currency and be left with nothing so that we could return to our real, normal lives. We were supposed to burn out before any real threats were made to the lives we had laboured for and created.
He became real.